Posts: 101
Joined: Fri Apr 15, 2011 4:47 pm
So... since razzball is doing hockey now, will there be razzball commenter hockey leagues this year? I'm giddy with excitement if yes, and gloomy with a side of sadness if no
10-Team ESPN ROTO
C - Wilson Ramos
1B - Miguel Cabrera
2B - Roughned Odor
3B - Evan Longoria
SS - Manny Machado
1B/3B - Eduardo Nunez
2B/SS - Jonathan Villar
OF - Mookie Betts, Starling Marte, George Springer, Gregory Polanco, Marcell Ozuna
UT - Justin Upton

SP - Jose Fernandez, Steven Matz, Rich Hill, Drew Pomeranz, Trevor Bauer, Danny Duffy, Matt Shoemaker, Michael Fullmer, Marco Estrada, Tyson Ross(DL)
RP - Jeurys Familia, Roberto Osuna, Jeanmar Gomez
---
There should be.
Grey Albright
http://razzball.com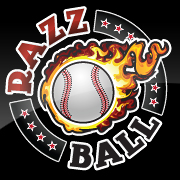 If you want me to look at your team, post the team. Don't post a link to another site where the team is.
Have you given me all the info I need to judge your team? The number of teams in the league is a good start for the big overall questions.
Is your league H2H? Roto?
I don't know who's on your waivers. Don't just ask me who you should pick up. Give me names to choose from.
If you only have one team, post your team in your signature with the league parameters.
I don't know every single matchup for next week, so if you want me to choose a player for the following week and you think the matchups are important, tell me who they're facing.
There's more than one player with the same last name? Then spell out who you're talking about.
Thanks!
---
I'd be keen to do one
12-team, 10x10 H2H, NS + H, OPS, etc.; 20 MLB, 8 MiLB keepers
Cx2: Ramos/Pina
1B/3B/CI: Votto/Arenado/Bour
SS/2B/MI: Kinsler/Odor/Story
LF/CF/RF/OFx2: Bryant/Betts/Ozuna/Calhoun/Pham
UTILx2: Pujols/Goodwin
Bench: Valencia
SP: Kluber, Cueto, Verlander, Tanaka, Montgomery, Pivetta, Foltynewicz
RP: Kelly, Knebel, Madson, Rosenthal, Uehara, Bedrosian
DL: Trout, Bird, Duffy, Britton, Norris, Solarte
Minors: Acuna (ATL), Robles (WAS), Weaver (STL), Verdugo (LAD), Duplantier (ARI), Tapia (COL), Bader (STL), Maitan (ATL)
---
I will post something about the RCL Leagues soon so stay tuned...
---
---
Return to "Hockey - General Player Discussion"
Who is online
Users browsing this forum: No registered users and 0 guests