Drafted Helton as a U possibility after he finished as the 7th 1B last season in my H2H, points league (ahead of Votto, Morneau, Youkilis, Dunn, Morales). He has had a slow start, and Giambi is rotating in every 5-6 games. Was last season Helton's last decent run? Or, do you think Helton will replicate his 2009 production? The reason I ask is because there are some intriguing options in the FA pool, like Aubrey Huff, Juan Rivera and dare I say Brandon Morrow.
12-teamer, H2H, points, 4 keepers.
Hitters: +1 single, +2 dbl, +3 trpl, +4 HR, +1 RBI, +1 run, +1 BB/HBP, -1 K, +2 SB, -1 CS
Pitchers: +1.5 IP, +1 K, -1 BB/HBP, +5 W, -3 L, +4 S, -2 BS, +3 CG, +10 shutout
Start one player at each position + utility, 4 SPs, 2 RPs. 8 reserves.

C: R. Martin
1B: C. Santana
2B: D. Murphy
3B: J. Ramirez
SS: T. Turner (DL), Semien
OF: S. Marte, J.D. Martinez, Conforto
U: N. Cruz, J. Bautista, M. Cabrera, R. Acuna
SP: Bumgarner, Lester, J. Nelson, Carrasco, G. Cole, Stroman, J. Gray, B. Peacock
RP: Kimbrel, Chapman
---
Is Helton a bench player? Then grab Morrow. Otherwise, hold tight.
Grey Albright
http://razzball.com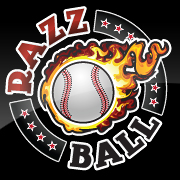 If you want me to look at your team, post the team. Don't post a link to another site where the team is.
Have you given me all the info I need to judge your team? The number of teams in the league is a good start for the big overall questions.
Is your league H2H? Roto?
I don't know who's on your waivers. Don't just ask me who you should pick up. Give me names to choose from.
If you only have one team, post your team in your signature with the league parameters.
I don't know every single matchup for next week, so if you want me to choose a player for the following week and you think the matchups are important, tell me who they're facing.
There's more than one player with the same last name? Then spell out who you're talking about.
Thanks!
---
I would drop Helton for Juan Rivera. Dude hit .287 with 25 HRs last year.

Morrow is too inconsistent.
[size=85]TEAM #1
14 team Dynasty league - '09/10/11/15 champ
C - Cervelli, Realmuto
1B - Encarnacion
2B - Schoop
3B - Longoria
SS - Bogaerts
MI - Correa
CI - Miggy
OF - McCutchen, Heyward, Parra, Saunders, Reddick
UTIL - VMart
BN - Dozier, Inciarte
SP - Verlander, Greinke, DeGrom, J.Shields, C.Rodon, Bauer
RP - C.Allen, H.Rondon, Giles, Gregerson, J.Smith
DL - T.Ross
R-1B-2B-HR-RBI-SB-BB-K-AVG-OPS
W-L-QS-SV-K-ERA-WHIP-K/BB
---------------------------------
TEAM #2
12 team 5x5 roto dynasty:
C-Vogt
1B-C.Davis
2B-Zobrist
3B-Franco
SS-Bogaerts
OF-Harper, Betts, Yelich
UTIL-VMart, Tulo
BN- Dozier, Ozuna, C.Santana, Ellsbury, Burns, Reyes
SP-Salazar, Hamels, J. deGrom, R.Hill, Porcello, J.Ross
RP-Rosenthal, K-Rod, H.Rondon, J.Smith, Dyson, Kimbral
---
I'd go after Rivera as well.
"The whole problem with the world is that fools and fanatics are always
so certain of themselves, but wiser people so full of doubts."

"The worst thing that can happen to a gambler is to win."

"When you bet on a dog only three things can happen; two of them are good."

Follow all my tweeting nonsense

@TheRealestDan
---
I owned Juan Rivera for 6 weeks last season, huge pay off over that stretch. In the end, he finished w/ 393 pts on the season whereas Helton finished with 448 pts. Obviously, Huff was a complete disaster w/ 313 pts. However, in 2008, he was the 5th 1B overall w/ 509 pts (owned him in 2008). Plus, Huff is batting clean up behind Sandoval. I'll stay put for the time being, but I'll have to keep eye on Huff while Helton isn't doing anything.
12-teamer, H2H, points, 4 keepers.
Hitters: +1 single, +2 dbl, +3 trpl, +4 HR, +1 RBI, +1 run, +1 BB/HBP, -1 K, +2 SB, -1 CS
Pitchers: +1.5 IP, +1 K, -1 BB/HBP, +5 W, -3 L, +4 S, -2 BS, +3 CG, +10 shutout
Start one player at each position + utility, 4 SPs, 2 RPs. 8 reserves.

C: R. Martin
1B: C. Santana
2B: D. Murphy
3B: J. Ramirez
SS: T. Turner (DL), Semien
OF: S. Marte, J.D. Martinez, Conforto
U: N. Cruz, J. Bautista, M. Cabrera, R. Acuna
SP: Bumgarner, Lester, J. Nelson, Carrasco, G. Cole, Stroman, J. Gray, B. Peacock
RP: Kimbrel, Chapman
---
---
Return to "Baseball - General Player Discussion"
Who is online
Users browsing this forum: No registered users and 4 guests