Posts: 293
Joined: Thu Apr 21, 2011 8:49 am
Over guys like Perez or Montero?
Daily H2H 10x10 Each Dynasty 10 Team Yahoo

Budget: $260

Batting Categories: R HR RBI SB K BB TB AVG OBP SLG

C Perez $1
1B Freeman $1
2B Turner $3
3B Frazier $17
SS Segura $3
LF Kemp $3
CF Ozuna $1
RF Souza $1
Util Encarnacion $26

Bench:
2B/3B/LF Ramirez $1
RF Bruce $2
2B Castro $1


Pitching Categories: IP W SV HR K ERA WHIP K/9 H/9 BB/9

SP1 Scherzer $61
SP2 Strasburg $31
SP3 Cueto $21
SP4 Hamels $21
SP5 Nova $1
SP6 Eickhoff $1
SP7 Manaea $3
SP8 Wheeler $2
SP9 Porcello $1
SP10 Triggs $1

RP1 Feliz $1
RP2 Giles $1
RP3 Holland $1

DL Smyly $1

Minor League: JP Crawford, Robles, Hader, Renfroe, Bell

---
Yup
Grey Albright
http://razzball.com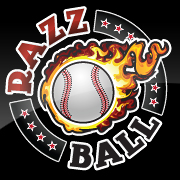 If you want me to look at your team, post the team. Don't post a link to another site where the team is.
Have you given me all the info I need to judge your team? The number of teams in the league is a good start for the big overall questions.
Is your league H2H? Roto?
I don't know who's on your waivers. Don't just ask me who you should pick up. Give me names to choose from.
If you only have one team, post your team in your signature with the league parameters.
I don't know every single matchup for next week, so if you want me to choose a player for the following week and you think the matchups are important, tell me who they're facing.
There's more than one player with the same last name? Then spell out who you're talking about.
Thanks!
---
---
Return to "Baseball - General Player Discussion"
Who is online
Users browsing this forum: No registered users and 3 guests