Posts: 81
Joined: Tue Jun 19, 2012 10:40 am
I was just offered Beltran and Iwakuma for Adam Jones and Jose Fernandez, would you accept this offer? Iwakuma has been scuffling his last 5 starts and Fernandez has the dreaded innings limit hanging over his head.
Vottomatic Fire Arms...12 Team, Rotisserie, 5x5 Standard, Redraft
C-T.d'Arnaud
1B-J.Votto
2B-R.Odor
3B-E.Suarez
SS-C.Correa
IF-J.Turner
OF-G.Stanton
OF-Y.Puig
OF-J.Upton
OF-C.Yelich
OF-D.DeShields
Util-L.Duda
Bench-Dom.Santana, Y.Grandal, J.Dyson
DL-J.Kang
SP-C.Kershaw
SP-S.Strasburg
RP-S.Tolleson
RP-J.McGee
P-F.Rodney
P-C.Hamels
P-C.Martinez
P-J.Ross
Bench-A.Nola, A.Conley
DL-Y.Darvish

---
I'd want Adam Jones
Grey Albright
http://razzball.com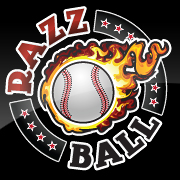 If you want me to look at your team, post the team. Don't post a link to another site where the team is.
Have you given me all the info I need to judge your team? The number of teams in the league is a good start for the big overall questions.
Is your league H2H? Roto?
I don't know who's on your waivers. Don't just ask me who you should pick up. Give me names to choose from.
If you only have one team, post your team in your signature with the league parameters.
I don't know every single matchup for next week, so if you want me to choose a player for the following week and you think the matchups are important, tell me who they're facing.
---
---
Return to "Baseball - Trade Talk"
Who is online
Users browsing this forum: No registered users and 1 guest