Who do I drop to activate Gyorko?

I am leaning towards either Headley (Gyorko is 3B eligible) or Santana.

Thoughts?
11 Team 5X5 Roto League OBP replaces AVG Daily Lineup Changes

C- Saltalamacchia
1B- Rizzo
2B- Russell
SS - Suarez
3B- Moustakas
OF- Springer
OF- Polonco
OF- Marte
Util- Tomas
Bench- Gomez
Bench- Herrera

SP- Sale
SP- Smyly
P- Kimbrel
P- Rondon
P- Jepsen
Bench- Odorizzi
Bench- Verlander
Bench- Walker
Bench- J. Ross
Bench- Gausman
Bench- Nola
DL- Perkins
DL- DeSclafani
---
Gyorko
Grey Albright
http://razzball.com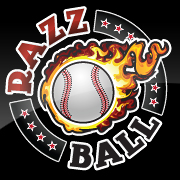 If you want me to look at your team, post the team. Don't post a link to another site where the team is.
Have you given me all the info I need to judge your team? The number of teams in the league is a good start for the big overall questions.
Is your league H2H? Roto?
I don't know who's on your waivers. Don't just ask me who you should pick up. Give me names to choose from.
If you only have one team, post your team in your signature with the league parameters.
I don't know every single matchup for next week, so if you want me to choose a player for the following week and you think the matchups are important, tell me who they're facing.
---
Would you drop Lucroy or Dom Brown before dropping Gyorko?

I know you hate these catcher questions, but am O nuts for liking Lucroy more ROS than Santana?
11 Team 5X5 Roto League OBP replaces AVG Daily Lineup Changes

C- Saltalamacchia
1B- Rizzo
2B- Russell
SS - Suarez
3B- Moustakas
OF- Springer
OF- Polonco
OF- Marte
Util- Tomas
Bench- Gomez
Bench- Herrera

SP- Sale
SP- Smyly
P- Kimbrel
P- Rondon
P- Jepsen
Bench- Odorizzi
Bench- Verlander
Bench- Walker
Bench- J. Ross
Bench- Gausman
Bench- Nola
DL- Perkins
DL- DeSclafani
---
---
Return to "Baseball - Lineups, Waivers, Keepers"
Who is online
Users browsing this forum: No registered users and 7 guests