Hey Grey, I was wondering if you'll be releasing tiers soon? I always find your tiers extremely helpful during the actual draft. Thank you!
2015 CBS Sportsline 10-team keeper league (5 keepers a team); Roto; Standard 5x5 Categories
2007, 2008, 2010, 2011 CHAMPIONS

C: Yadier Molina
1B: Chris Davis
2B: Brian Dozier
SS: Hanley Ramirez
3B: Nolan Arenado
CI: Manny Machado
MI: Jose Iglesias
OF (5): Corey Dickerson, Bryce Harper, Ryan Braun, Matt Kemp, AJ Pollock
U (1): David Ortiz
P (9): Matt Harvey, Felix Hernandez, Carlos Carrasco, Collin McHugh, Matt Shoemaker, Jeurys Familia, Trevor Rosenthal, Santiago Casilla, Addison Reed

Bench (3): James Paxton, Brandon McCarthy, Mike Fiers
DL: Homer Bailey

Minors: B. Buxton, Joc Pederson
---
Posts: 292
Joined: Fri May 25, 2012 9:17 pm
Location: New Jersey
He has done that already this offseason. Check some of his February posts.
---
Grey Albright
http://razzball.com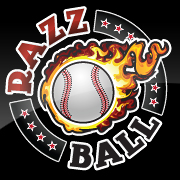 If you want me to look at your team, post the team. Don't post a link to another site where the team is.
Have you given me all the info I need to judge your team? The number of teams in the league is a good start for the big overall questions.
Is your league H2H? Roto?
I don't know who's on your waivers. Don't just ask me who you should pick up. Give me names to choose from.
If you only have one team, post your team in your signature with the league parameters.
I don't know every single matchup for next week, so if you want me to choose a player for the following week and you think the matchups are important, tell me who they're facing.
---
Thank you. I didn't see it in the drop down menu from the top. I didn't realize there was more on a page like that. Sorry!

Thanks Grey...as usual, you're the best draft prep resource on the Internet!
2015 CBS Sportsline 10-team keeper league (5 keepers a team); Roto; Standard 5x5 Categories
2007, 2008, 2010, 2011 CHAMPIONS

C: Yadier Molina
1B: Chris Davis
2B: Brian Dozier
SS: Hanley Ramirez
3B: Nolan Arenado
CI: Manny Machado
MI: Jose Iglesias
OF (5): Corey Dickerson, Bryce Harper, Ryan Braun, Matt Kemp, AJ Pollock
U (1): David Ortiz
P (9): Matt Harvey, Felix Hernandez, Carlos Carrasco, Collin McHugh, Matt Shoemaker, Jeurys Familia, Trevor Rosenthal, Santiago Casilla, Addison Reed

Bench (3): James Paxton, Brandon McCarthy, Mike Fiers
DL: Homer Bailey

Minors: B. Buxton, Joc Pederson
---
---
Return to "Baseball - General Player Discussion"
Who is online
Users browsing this forum: Bing [Bot] and 1 guest