Prado or Rutledge ROS?
Football
10 Team H2H League, non-PPR
QB/2RB/2WR/TE/Flex/K/DST
No bench position roster limitations

QB Newton
RB Peterson
RB Ware
WR Megatron
WR Robinson, A
TE Z. Miller
FLEX Langford
K Gano
DST Cardinals

Bench
RB
RB Yeldon
RB West
RB White
WR Cobb
WR Cooper
WR Amendola

Baseball
10 Team Combo H2H points/Roto monthly scoring
C/1B/2B/3B/SS/3OF/DH/5SP/1Closer
Batting: (1B, BB, R, RBI=1pt) (2B, OFAST, SB=2) (CSC=3) (3B=4) (HR=5) (CS, PBC=-1) (E=-2)
Pitching: (INN, K=1pt) (PKO=2) (QS=6) (RW=7) (W=10) (S=11) (WP=-1) (B=-2) (BS=-7)
FA Pickups $3 Subs $1 (Only 5 SP subs allowed per month)

C
1B
2B
3B
SS
OF
OF
OF
DH
SP
SP
SP
SP
SP
CL

Bench
OF Hamilton
OF Blackmon
SP
SP
SP
DL


Thanks for the feedback and advice in advance.
Cheers,
Citizen5
---
Rutledge
Grey Albright
http://razzball.com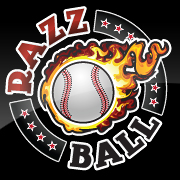 If you want me to look at your team, post the team. Don't post a link to another site where the team is.
Have you given me all the info I need to judge your team? The number of teams in the league is a good start for the big overall questions.
Is your league H2H? Roto?
I don't know who's on your waivers. Don't just ask me who you should pick up. Give me names to choose from.
If you only have one team, post your team in your signature with the league parameters.
I don't know every single matchup for next week, so if you want me to choose a player for the following week and you think the matchups are important, tell me who they're facing.
---
---
Return to "Baseball - General Player Discussion"
Who is online
Users browsing this forum: No registered users and 3 guests