Posts: 1609
Joined: Thu May 27, 2010 8:12 am
Location: New York, NY
I give:
CJ Wilson
Jay Bruce

I get:
Matt Kemp

Thoughts?
12-Team H2H League:
C - Gary Sanchez
1B - Miguel Cabrera
2B - Robinson Cano
3B - Nolan Arenado
SS - Jonathan Villar
OF - Ryan Braun
OF - J.D. Martinez
OF - Mark Trumbo
Util - David Ortiz
Bench - Brandon Moss
P - Chris Sale
P - Corey Kluber
P - Johnny Cueto
P - Rich Hill
RP - David Robertson
RP - Cody Allen
RP - Jim Johnson
RP - Sergio Romo
RP - Ken Giles
RP - Andrew Bailey
RP - Pedro Strop
---
I'd want Kemp
Grey Albright
http://razzball.com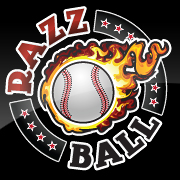 If you want me to look at your team, post the team. Don't post a link to another site where the team is.
Have you given me all the info I need to judge your team? The number of teams in the league is a good start for the big overall questions.
Is your league H2H? Roto?
I don't know who's on your waivers. Don't just ask me who you should pick up. Give me names to choose from.
If you only have one team, post your team in your signature with the league parameters.
I don't know every single matchup for next week, so if you want me to choose a player for the following week and you think the matchups are important, tell me who they're facing.
---
---
Return to "Baseball - Trade Talk"
Who is online
Users browsing this forum: Bing [Bot] and 4 guests