Sponsor

Posts: 1830
Joined: Sun Mar 14, 2010 5:20 am
Location: In The Hole
I thought Ian Desmond was the starter? Guzman is in today. Could Desmond need a blow after 2 games played?
5x5 Redraft 12 man

C- Wilson Ramos
1B- Lucas Duda
2B- Daniel Murphy
SS- Brandon Crawford
3B- Chris Davis
MI- Brock Holt
CI- Chris Colabello
OF- Mike Trout, Yasiel Puig, Justin Upton, Billy Burns
U- Miguel Sanol

BENCH- Curtis Granderson, Byron Buxton, Kyle Scharber, Corey Seager

P- Matt Harvey, David Price Francisco Liriano, Lance McCullers, Collin McHugh, Garrett Ricahrds, Steven Matz

RP- Craig Kimbrel, Jeurys Familia, Miller/Betances

Bench- Stephen Strasburg, Eduardo Rodriguez
---
Riggleman said he wanted to give Guzman some PT to keep him fresh.
Grey Albright
http://razzball.com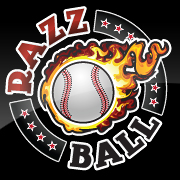 If you want me to look at your team, post the team. Don't post a link to another site where the team is.
Have you given me all the info I need to judge your team? The number of teams in the league is a good start for the big overall questions.
Is your league H2H? Roto?
I don't know who's on your waivers. Don't just ask me who you should pick up. Give me names to choose from.
If you only have one team, post your team in your signature with the league parameters.
I don't know every single matchup for next week, so if you want me to choose a player for the following week and you think the matchups are important, tell me who they're facing.
---
---
Who is online
Users browsing this forum: No registered users and 1 guest