Posts: 106
Joined: Sun Mar 31, 2013 1:48 am
i just completed a pre draft trade (league info below). I give up the 11th pick and 59th pick for the 20th pick and 29th pick. Personally, I feel as if I can get 2 top flight guys with the 14th and 20th pick but TRULY gain in the 29th pick vs the 59th pick as i feel the talent pool drops off around the 35th pick in the draft for bats. Am I right? Or did I misstep?
12 Team,- H2H, weekly most categories (daily management), 6x5 (ops) 1 keeper (kept stanton at 2nd round, going to be 2 keepers next draft) 10 start max, 30 min innings pitched

C - Devin Mesoroco
1B - Miguel Cabrera
2B - Johathan Schoop
3B - Mikael Franco
SS - Trevor Story
CI - Evan Longoria
MI - Jose Peraza (will hit waivers if he does not make the team)
OF - Giancarlo Stanton
OF - George Springer
OF - Michael Brantley
UTIL - Delino Deshields

P - Jose Fernandez
P - Carlos Carrasco
P - Fransisco Liriano
P - Taijaun Walker
P - Michael Pineda
P - Patrick Corbin
P - Carlos Rodon
P - Ken Giles
P - Jeurys Familia

bench - Wil Myers, Marciel Ozuna, Javier Baez, Orlando Arcia, Alex Colome
DL - Alex Cobb
---
Sounds okay
Grey Albright
http://razzball.com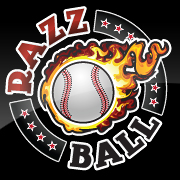 If you want me to look at your team, post the team. Don't post a link to another site where the team is.
Have you given me all the info I need to judge your team? The number of teams in the league is a good start for the big overall questions.
Is your league H2H? Roto?
I don't know who's on your waivers. Don't just ask me who you should pick up. Give me names to choose from.
If you only have one team, post your team in your signature with the league parameters.
I don't know every single matchup for next week, so if you want me to choose a player for the following week and you think the matchups are important, tell me who they're facing.
---
---
Return to "Baseball - General Player Discussion"
Who is online
Users browsing this forum: Yahoo and 7 guests