Is Julio Teheran gonna be shut down this year?
21 Man Roster 2nd Year keeper 5 keepers - Stanton Island

HITTERS:
Lineup:
C - Derek Norris
1B - Anthony Rizzo
2B - Dee Gordon
3B - Nolan Arenado
SS - Ian Desmond
OF - Adam Jones
OF - Giancarlo Stanton
OF - Joc Pederson
Util - Chris Davis
Bench - George Springer, Carlos Correa

PITCHERS:
SP - Jordan Zimmermann, Gerrit Cole, Alex Wood, Jake Odorizzi, Cole Hamels, Shelby Miller, Noah Syndergaard, Mike Bolsinger
RP - Drew Storen, Cody Allen, Shawn Tolleson
---
Unlikely
Grey Albright
http://razzball.com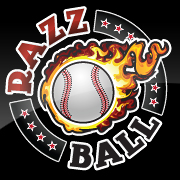 If you want me to look at your team, post the team. Don't post a link to another site where the team is.
Have you given me all the info I need to judge your team? The number of teams in the league is a good start for the big overall questions.
Is your league H2H? Roto?
I don't know who's on your waivers. Don't just ask me who you should pick up. Give me names to choose from.
If you only have one team, post your team in your signature with the league parameters.
I don't know every single matchup for next week, so if you want me to choose a player for the following week and you think the matchups are important, tell me who they're facing.
---
Posts: 491
Joined: Sun May 05, 2013 10:40 am
Location: Corinth Mississippi
No.. braves r firmly in the hunt for a world series and with hudsons injury we have to have all of our current starters. Plus the braves dnt play that shutdown shizzz!!! What u think we r?? The nationals??
---
---
Return to "Baseball - General Player Discussion"
Who is online
Users browsing this forum: Google and 1 guest