How on earth is this guy only 47% owned in y! leagues?
12 Team daily Yahoo h2h. 5 moves a week.
R, 1B, 2B, 3B, HR, RBI, SB, BB, K, AVG
W, L, CG, SHO, SV, K, HLD, ERA, WHIP, QS

C: Welington Castillo
1B: Chris Davis (K)
2B: Jonathan Schoop
3B: Nolan Arenado (K)
SS: Marcus Semien
OFs: Andrew McCutchen (K), Brett Gardner, Delino DeShields
UTIL: Todd Fraizer (K)
BN: Adrian Gonzalez

SPs (2), David Price (K), Corey Kluber (K)
RPs (2): Shawn Tolleson, Andrew Miller
P (2): Jake Odorizzi (K), Koji Uehara
BN: Collin McHugh, Yordano Ventura, Joe Ross, Jake Odorizzi, Carlos Martinez, Carrasco (K)
---
No idea
Grey Albright
http://razzball.com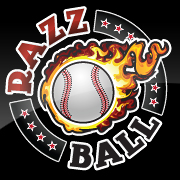 If you want me to look at your team, post the team. Don't post a link to another site where the team is.
Have you given me all the info I need to judge your team? The number of teams in the league is a good start for the big overall questions.
Is your league H2H? Roto?
I don't know who's on your waivers. Don't just ask me who you should pick up. Give me names to choose from.
If you only have one team, post your team in your signature with the league parameters.
I don't know every single matchup for next week, so if you want me to choose a player for the following week and you think the matchups are important, tell me who they're facing.
---
Sponsor

Posts: 211
Joined: Sat Apr 06, 2013 11:29 am
He's owned in all seven of mine...and I have him in 5 of those. Maybe I should stream him?
---
Posts: 485
Joined: Fri Jun 14, 2013 9:51 am
He ruins my whip in roto but I have him in points
---
Posts: 491
Joined: Sun May 05, 2013 10:40 am
Location: Corinth Mississippi
Honestly think I might keep cingrani in my keeper.. still pondering it
---
Posts: 485
Joined: Fri Jun 14, 2013 9:51 am
---
Posts: 491
Joined: Sun May 05, 2013 10:40 am
Location: Corinth Mississippi
would u keep jose hernandez? yea most people would and cingrani has been almost just as good and is on a better team. Only thing cingrani hurts is your whip
---
Posts: 485
Joined: Fri Jun 14, 2013 9:51 am
I wouldn't use a keeper on him..not denying that he hasn't been close to jose. But do you compare cingranis stuff to felix? Nope. .I think jose will be a better pitcher than felix. You can prob grab cingrani late rd next yr
---
Posts: 485
Joined: Fri Jun 14, 2013 9:51 am
The reds aren't that good either. ..jus sayin lol
---
Posts: 491
Joined: Sun May 05, 2013 10:40 am
Location: Corinth Mississippi
Well the reds arent bad.. ten games over .500
---
---
Return to "Baseball - General Player Discussion"
Who is online
Users browsing this forum: No registered users and 3 guests