Still top 10 player?
12 team $260 keeper league 5x5

C Robinson Chirinos C | TEX
C Blake Swihart C | BOS
1B Miguel Cabrera 1B | DET
2B Anthony Rendon 2B,3B | WAS
3B Kyle Seager 3B | SEA
SS Xander Bogaerts 3B,SS | BOS
MI Kolten Wong 2B | STL
CI Edwin Encarnacion 1B | TOR
OF Mookie Betts OF | BOS
OF Michael Brantley OF | CLE
OF Marlon Byrd OF | CIN
OF Jason Heyward OF | STL
OF Mike Trout OF | LAA
U Rusney Castillo U | BOS

Pitchers

P Carlos Carrasco P | CLE
P Cole Hamels P | PHI
P Jeurys Familia P | NYM
P Mark Melancon P | PIT
P Drew Hutchison P | TOR
P Joakim Soria P | DET
P Max Scherzer P | WAS
P Drew Storen P | WAS
P Jordan Zimmermann P | WAS

Reserves

Yu Darvish P | TEX
James Paxton P | SEA
Corey Dickerson OF | COL
Jason Hammel P | CHC
Byron Buxton U | MIN
---
Absolutely
12-team, 10x9 H2H, NS + H, OPS, etc.; 20 MLB, 8 MiLB keepers
Cx2: Hundley/Castillo
1B/3B/CI: Goldschmidt/Arenado/Frazier
SS/2B/MI: Y. Escobar/Kinsler/Odor
LF/CF/RF/OFx2: Trout/Bryant/Yelich/Garcia/Tucker
UTILx2: Pujols/Votto
Bench: Espinosa, Refsnyder
SP: Hamels, Greinke, Shields, Samardzjia, A. Wood, Shoemaker, McCullers, Heaney, Erasmo, Cody Anderson
RP: Britton/Ziegler/Hoover/Caminero/Ramos
DL: Souza/Swihart/Paxton
Minors: Wall (COL), Norris (TOR), Ozuna (MIA), Conforto (NYM), Olson (OAK), Shipley (ARI), Tapia (COL), Snell (TB)
---
No way... Maybe top 25
Grey Albright
http://razzball.com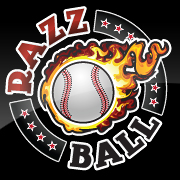 If you want me to look at your team, post the team. Don't post a link to another site where the team is.
Have you given me all the info I need to judge your team? The number of teams in the league is a good start for the big overall questions.
Is your league H2H? Roto?
I don't know who's on your waivers. Don't just ask me who you should pick up. Give me names to choose from.
If you only have one team, post your team in your signature with the league parameters.
I don't know every single matchup for next week, so if you want me to choose a player for the following week and you think the matchups are important, tell me who they're facing.
---
---
Return to "Baseball - General Player Discussion"
Who is online
Users browsing this forum: Google and 3 guests