Posts: 168
Joined: Mon Feb 21, 2011 12:56 pm
Location: Indiana
You mentioned he would probably be getting the 50+ game suspension sooner than later, should we try and trade him away (if we own him) to the unknowing?

10-Team Keeper, H2H, Custom Points
 
Hitting: R 8.4 / H 9.6 / 1B 3 / 2B 4 / 3B 5 / HR 22.3 / RBI 7.5 / SB 17.5 / BB 5 / AB -1.6
Pitching: IP 20.5 / K 4.5 / W 54.1 / SV 47.3 / H -5 / ER -15 / BB -5

C - Ramos
1B - Rizzo
2B - Hill
3B - Gyorko
SS - Segura (K)
MI - Jeter
CI - Butler
OF - Kemp
OF - M.Cabrera
OF - Brantley
OF - G.Polanco
UTIL - Harper (K)
UTIL -

DL- Goldy (K)
DL - Machado (K)
DL - Springer
  
SP - F-Her
SP - Shields
RP - Chapman
RP - Allen
P - Gray
P - Porcello
P - casilla
P - shoemaker
 
BN - stroman
BN - Norris
BN - fiers
BN -


---
You play in a league where people haven't heard there might be suspensions?
Grey Albright
http://razzball.com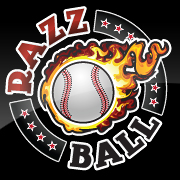 If you want me to look at your team, post the team. Don't post a link to another site where the team is.
Have you given me all the info I need to judge your team? The number of teams in the league is a good start for the big overall questions.
Is your league H2H? Roto?
I don't know who's on your waivers. Don't just ask me who you should pick up. Give me names to choose from.
If you only have one team, post your team in your signature with the league parameters.
I don't know every single matchup for next week, so if you want me to choose a player for the following week and you think the matchups are important, tell me who they're facing.
---
Posts: 168
Joined: Mon Feb 21, 2011 12:56 pm
Location: Indiana
I am in a league where most of the managers are not as gung ho about fantasy baseball as we are. They have probably heard about Braun and Arod, but someone like Everth might slip past a manager not paying attention.
---
---
Return to "Baseball - General Player Discussion"
Who is online
Users browsing this forum: No registered users and 1 guest