Sponsor

Posts: 175
Joined: Sat Apr 06, 2013 11:29 am
R Hernandez $15.1
---
It's not a bad start
Grey Albright
http://razzball.com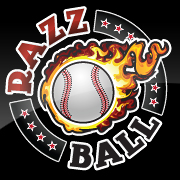 If you want me to look at your team, post the team. Don't post a link to another site where the team is.
Have you given me all the info I need to judge your team? The number of teams in the league is a good start for the big overall questions.
Is your league H2H? Roto?
I don't know who's on your waivers. Don't just ask me who you should pick up. Give me names to choose from.
If you only have one team, post your team in your signature with the league parameters.
I don't know every single matchup for next week, so if you want me to choose a player for the following week and you think the matchups are important, tell me who they're facing.
---
Sponsor

Posts: 175
Joined: Sat Apr 06, 2013 11:29 am
Yeah...he pulled it together. Man that 1st inning I gave up on him. Had him on 5 teams!

STREAM O NATOR WORKS!
---
Posts: 1577
Joined: Thu May 27, 2010 8:12 am
Location: Boston, MA (by way of NYC)
Glad you didn't get SONburned.
12 - Team ESPN H2H:

C - Evan Gattis
1B - Jose Abreu
2B - Rougned Odor
3B - Josh Donaldson
SS - Jimmy Rollins
OF - Carlos Gonzalez
OF - Carlos Gomez
OF - Mike Trout
Util - Albert Pujols
DL - Jed Lowrie
DL - Dustin Pedroia

P - Max Scherzer
P - Danny Salazar
P - Masahiro Tanaka
P - Anibal Sanchez
P - Lance Lynn
RP - Dellin Betances
RP - JJ Hoover
RP - Fernando Salas
RP - Will Smith
---
Posts: 742
Joined: Mon Apr 23, 2012 9:54 am
I got burned by Blanton
12 Team / Yahoo! / Roto / Redraft / 1 DL Slot
Hitting: R / H / 2B / 3B / HR / RBI / SB / BB / AVG
Pitching: GS / W / L / SV / K / ERA / WHIP / RAPP / QS

Roster TBD
---
Posts: 1577
Joined: Thu May 27, 2010 8:12 am
Location: Boston, MA (by way of NYC)
I got SONburned by Cain. But then again, I don't think there's a single person on here that hasn't been burned by Cain this year. Dude stinks!!!
12 - Team ESPN H2H:

C - Evan Gattis
1B - Jose Abreu
2B - Rougned Odor
3B - Josh Donaldson
SS - Jimmy Rollins
OF - Carlos Gonzalez
OF - Carlos Gomez
OF - Mike Trout
Util - Albert Pujols
DL - Jed Lowrie
DL - Dustin Pedroia

P - Max Scherzer
P - Danny Salazar
P - Masahiro Tanaka
P - Anibal Sanchez
P - Lance Lynn
RP - Dellin Betances
RP - JJ Hoover
RP - Fernando Salas
RP - Will Smith
---
Posts: 491
Joined: Sun May 05, 2013 10:40 am
Location: Corinth Mississippi
id still gladly take cain from a owner wanting to deal him but id also want him for 30-40 cents on the dollar also
---
---
Return to "Baseball - General Player Discussion"
Who is online
Users browsing this forum: No registered users and 1 guest