well, I could wait to see Grey's rankings tomorrow, but, so far everybody seems so down on him ROS. For example, the ECR has Rizzo way over Donaldson, in spite of the results from the first half. I could probably make the trade straight up, but I'm feeling it's risky, especially if the Cubs sell off whomever they can and Rizzo has no protection and nobody to drive in.
Baseball
11 team 6 x 6 (ops, holds) auction ($240) 9 keepers
30 man roster
C, 1B, 2B, SS, 3B, MI, CI, OF, OF, OF, UTIL
9 P, 8 BN, 4 DL
C. Lucroy
1: Encarnacion
2: Wong
S: Tulo
3: Frazier
CI: Bryant
MI: DeShields
O: A. Jones
O: Brantley
O: Marte
O: T. Hunter
U: Freeman
BN: Choo, Tucker, Ganett
SP: Scherzer, Archer, Kluber, Salazar, Streamer, Streamer
RP: Rondon, Boxberger, Tolleson, Watson, Siegrist, Strickland, Osuna, W. Smith, J. Jeffress, Doolittle
---
I'd want Rizzo
Grey Albright
http://razzball.com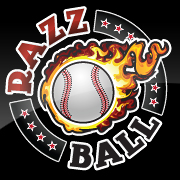 If you want me to look at your team, post the team. Don't post a link to another site where the team is.
Have you given me all the info I need to judge your team? The number of teams in the league is a good start for the big overall questions.
Is your league H2H? Roto?
I don't know who's on your waivers. Don't just ask me who you should pick up. Give me names to choose from.
If you only have one team, post your team in your signature with the league parameters.
I don't know every single matchup for next week, so if you want me to choose a player for the following week and you think the matchups are important, tell me who they're facing.
---
Posts: 491
Joined: Sun May 05, 2013 10:40 am
Location: Corinth Mississippi
If its a keeper id want rizzo.. if its not id want donaldson..
---
---
Return to "Baseball - General Player Discussion"
Who is online
Users browsing this forum: Google and 1 guest