Now that J Ups is gone in the baseball wasteland that is Arizona, is Eaton an everyday player and can we expect .300/90r/10hrs/65rbi/30sb?? Im kind of excited by this kid.
12 team full keeper: 7x7.
C: Zuzino
1st: Hosmer
2nd: Rendon
3rd: Crush Davis
SS: Rollins
Of: Puig
Of: Garcia
Of: Trout
Util: Micah Johnson
Bench: Castellanos
Minors: Meadows/ Hawkins/ Sierra/ Baez/ Barreto/ A. Jackson/ Gray/Manea/ Kaminsky
DL:
P: Moore (dl)
P:Giles
P: Buchholtz
P: Bradley
P: Verlander
P: Volquez
P: Ventura
P: Graveman
P: Norris
RP: Holland
RP: Chapman
---
Grey Albright
http://razzball.com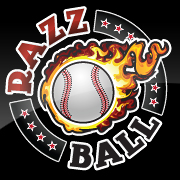 If you want me to look at your team, post the team. Don't post a link to another site where the team is.
Have you given me all the info I need to judge your team? The number of teams in the league is a good start for the big overall questions.
Is your league H2H? Roto?
I don't know who's on your waivers. Don't just ask me who you should pick up. Give me names to choose from.
If you only have one team, post your team in your signature with the league parameters.
I don't know every single matchup for next week, so if you want me to choose a player for the following week and you think the matchups are important, tell me who they're facing.
---
Those are possible numbers but I think they are a bit on the aggressive side. And a slump could open the door for Gerardo Parra to get playing time over Eaton. I'm thinking .280ish, 8 hr, 25 steals, 45 RBI and 75 runs.
---
Posts: 28
Joined: Thu Jan 31, 2013 1:42 pm
Arizona manager Kirk Gibson has said he plans on getting all 4 OF 400-500 AB.
---
---
Return to "Baseball - General Player Discussion"
Who is online
Users browsing this forum: No registered users and 1 guest