Prado or Rutledge ROS?
Baseball
12 Team Combo H2H points/Roto monthly scoring
C/1B/2B/3B/SS/3OF/DH/5SP/1Closer
Batting: (1B, BB, R, RBI=1pt) (2B, OFAST, SB=2) (CSC=3) (3B=4) (HR=5) (CS, PBC=-1) (E=-2)
Pitching: (INN, K=1pt) (PKO=2) (QS=6) (RW=7) (W=10) (S=11) (WP=-1) (B=-2) (BS=-7)
FA Pickups $3 Subs $1 (Only 5 SP subs allowed per month)

C Perez
1B Rizzo
2B Odor
3B Longoria
SS Bogaerts
OF Polanco
OF Blackmon
OF JD Martinez
DH Moss
SP Scherzer
SP Snydergaard
SP Darvish
SP Carrasco
SP Bundy
CL Miller

Bench
INF Baez
OF Kepler
OF Herrera
SP Hill
SP Gausman
SP Velasquez
DL Guerra
DL Castellanos

Football
10 Team H2H League, non-PPR
QB/2RB/2WR/TE/Flex/K/DST
No bench position roster limitations

QB Luck
RB Ingram
RB McCoy
WR Beckham
WR Evans
TE Barnidge
FLEX Matthews
K Catanzaro
DST Raiders

Bench
QB Mariota
WR Floyd
WR Benjamin
WR Jackson, D
WR Jones, M
WR Gordon
TE Ertz

Thanks for the feedback and advice in advance.
Cheers,
Citizen5
---
Rutledge
Grey Albright
http://razzball.com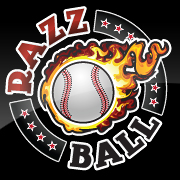 If you want me to look at your team, post the team. Don't post a link to another site where the team is.
Have you given me all the info I need to judge your team? The number of teams in the league is a good start for the big overall questions.
Is your league H2H? Roto?
I don't know who's on your waivers. Don't just ask me who you should pick up. Give me names to choose from.
If you only have one team, post your team in your signature with the league parameters.
I don't know every single matchup for next week, so if you want me to choose a player for the following week and you think the matchups are important, tell me who they're facing.
---
---
Return to "Baseball - General Player Discussion"
Who is online
Users browsing this forum: No registered users and 7 guests