I can't remember if I asked this already. I'm gearing up for my playoffs and wondering who I should start at second, Espinosa or Kendrick? Who's gonna win me a championship? Thanks!
14 teams 5x5 (OBP and QS)
C- Russell Martin
1st- Miguel Cabrera
2nd- Jonathan Schoop
3rd- Todd Frazier
SS- Marcus Semian
OF- Nomar Mazara
OF- Justin Upton
OF- Mookie Betts
UTIL- Albert Pujols
BE- Javier Baez
BE- Randel Grichuk
BE- Corey Dickerson
SP- Matt Harvey
SP- Carlos Martinez
SP- Yordano Ventura
SP- Drew Smyly
SP- Michael Pineda
RP- Koji Uehara
RP- Kelvin Herrera
BE- Steven Matz
BE- Taijuan Walker
BE- Josh Tomlin
DL- Brad Boxberger
---
Kendrick
Grey Albright
http://razzball.com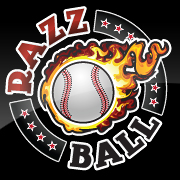 If you want me to look at your team, post the team. Don't post a link to another site where the team is.
Have you given me all the info I need to judge your team? The number of teams in the league is a good start for the big overall questions.
Is your league H2H? Roto?
I don't know who's on your waivers. Don't just ask me who you should pick up. Give me names to choose from.
If you only have one team, post your team in your signature with the league parameters.
I don't know every single matchup for next week, so if you want me to choose a player for the following week and you think the matchups are important, tell me who they're facing.
There's more than one player with the same last name? Then spell out who you're talking about.
Thanks!
---
---
Return to "Baseball - General Player Discussion"
Who is online
Users browsing this forum: Bing [Bot] and 4 guests