Furcal was just dropped....wondering if I should drop Alexei for him?? Which one is better for the rest of the the season??
Yahoo 12-team, Roto, Keeper - 35 innings min/wk
R, HR, RBI, SB, AVG, SV, K, ERA, WHIP, W
HITTERS & PITCHERS
C: Wilson Ramos SP: Jake Arrieta
1B: Chris Davis SP: Tyson Ross
2B: Brian Dozier SP: Mat Latos
3B: Evan Longoria SP: Mike Fiers
SS: Xander Bogaerts SP: Matt Shoemaker
OF: Giancarlo Stanton RP: Joe Nathan
OF: Justin Upton RP: Luke Gregerson
OF: Bryce Harper P: Alex Wood
UTIL: Eric Hosmer P: Drew Hutchinson
UTIL: Lucas Duda BN: Andrew Miller
BN: Jedd Gyorko BN: LaTroy Hawkins
BN: Chris Owings



CBSSports 12-team, H2H keeper league, PPR
Must start at least 1 rookie, Can't start 2 QBs, $5 add/drops
STARTERS & BENCH
QB: Matthew Stafford QB: Matt Barkley
RB: Stephan Ridley RB: Ryan Williams
RB: BenJarvus Green-Ellis WR: Denarius Moore
WR: A.J. Green QB: Jay Cutler
WR: Andre Johnson FLEX/RB: Toby Gerhart
TE: Vernon Davis FLEX/TE: Kyle Rudolph
FLEX: Alfred Morris DST: Raiders
DST: Houston Texans K: Jay Feely
K: Dan Bailey
---
Prefer Alexei
Grey Albright
http://razzball.com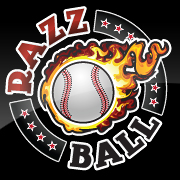 If you want me to look at your team, post the team. Don't post a link to another site where the team is.
Have you given me all the info I need to judge your team? The number of teams in the league is a good start for the big overall questions.
Is your league H2H? Roto?
I don't know who's on your waivers. Don't just ask me who you should pick up. Give me names to choose from.
If you only have one team, post your team in your signature with the league parameters.
I don't know every single matchup for next week, so if you want me to choose a player for the following week and you think the matchups are important, tell me who they're facing.
---
Thanks for the quick reply!!
Yahoo 12-team, Roto, Keeper - 35 innings min/wk
R, HR, RBI, SB, AVG, SV, K, ERA, WHIP, W
HITTERS & PITCHERS
C: Wilson Ramos SP: Jake Arrieta
1B: Chris Davis SP: Tyson Ross
2B: Brian Dozier SP: Mat Latos
3B: Evan Longoria SP: Mike Fiers
SS: Xander Bogaerts SP: Matt Shoemaker
OF: Giancarlo Stanton RP: Joe Nathan
OF: Justin Upton RP: Luke Gregerson
OF: Bryce Harper P: Alex Wood
UTIL: Eric Hosmer P: Drew Hutchinson
UTIL: Lucas Duda BN: Andrew Miller
BN: Jedd Gyorko BN: LaTroy Hawkins
BN: Chris Owings



CBSSports 12-team, H2H keeper league, PPR
Must start at least 1 rookie, Can't start 2 QBs, $5 add/drops
STARTERS & BENCH
QB: Matthew Stafford QB: Matt Barkley
RB: Stephan Ridley RB: Ryan Williams
RB: BenJarvus Green-Ellis WR: Denarius Moore
WR: A.J. Green QB: Jay Cutler
WR: Andre Johnson FLEX/RB: Toby Gerhart
TE: Vernon Davis FLEX/TE: Kyle Rudolph
FLEX: Alfred Morris DST: Raiders
DST: Houston Texans K: Jay Feely
K: Dan Bailey
---
---
Return to "Baseball - General Player Discussion"
Who is online
Users browsing this forum: No registered users and 1 guest