Marmol's been anything but lights out this year; I see no hope of been taking gregg's job any time soon barring an injury. Should I drop him for Aardsma?
Baseball 12 team keeper, HR, R, RBI, AVG, OPS, SB, W, L, K/9, CG, SV, ERA, WHIP
C- W. Castillo
1b- J. Votto
2b- D. Gordon (susp)
3b- M. Franco
ss- F. Lindor
OF- G. Polcano
OF- J. Upton
OF- H. Ramirez
UT- M. Moustakas
UT- E. Hosmer
BN- B. Belt

SP- C. Sale
SP- C. Carrasco (DL)
RP- T. Rosenthal
RP- AJ Ramos
P- J. Smith
P- Aaron Sanchez
P- A. Nola
P- J. Ross
Bn- J. Berrios
Bn- C. Rodon
Bn- S. Manaea
Bn- J. Odorizzi
Bn - K. Gauzman
Bn - T. Glasnow
Bn - L. Giolito

__________________________________________________
10 team dynasty 2qb/2rb/4wr/te/flex - 5pt pass tis, 6pt rec/ rush td, .5ppr
qb: A. Luck, M. Stafford, C. Palmer, L. Thomas, R. Mallett
rb: CJ Spiller, T. Rich, B. Pierce, J. Hill, F. Jax, M. Ingram, J. Stew, C. Sims, D. Will
wr: Calvin, D. Jax, Wallace, G. Tate, M. Evans, M. Lee, C. Latimer
te: J. Cameron, D. Allen, C. Fleener
---
Go for it.
Grey Albright
http://razzball.com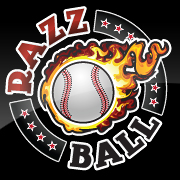 If you want me to look at your team, post the team. Don't post a link to another site where the team is.
Have you given me all the info I need to judge your team? The number of teams in the league is a good start for the big overall questions.
Is your league H2H? Roto?
I don't know who's on your waivers. Don't just ask me who you should pick up. Give me names to choose from.
If you only have one team, post your team in your signature with the league parameters.
I don't know every single matchup for next week, so if you want me to choose a player for the following week and you think the matchups are important, tell me who they're facing.
---
---
Return to "Baseball - General Player Discussion"
Who is online
Users browsing this forum: No registered users and 1 guest