Aaron Hill or Dan Uggla?...I can't decide who to offer up for trade bait. I see it as Hill has a little less power than Uggla, but fairly negligible there. Hill will probably end up with a better Avg, more runs and more steals, while Uggla will probably have more RBIs. Personally, I lean toward Hill as the better player.
12 team H2H (R HR RBI SB TB K OBP x IP W L SV K ERA WHIP) w/ LF RF CF:

2015: TBD

2014:
C Jason Castro
1B Anthony Rizzo
2B Jose Altuve
3B Evan Longoria
SS Elvis Andrus
LF Brandon Moss
CF Grégory Polanco
RF Jayson Werth
Utl Brandon Belt
BN Alex Rios
BN Jason Heyward
BN Matt Holiday

SP Madison Bumgarner
SP Max Scherzer
SP Sonny Gray
RP Sergio Romo
RP Stream
P Steve Cischek
P Alex Wood
P Josh Beckett
BN Corey Kluber
BN Stream
---
Trade Uggla
Grey Albright
http://razzball.com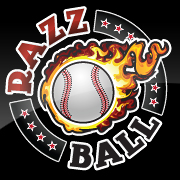 If you want me to look at your team, post the team. Don't post a link to another site where the team is.
Have you given me all the info I need to judge your team? The number of teams in the league is a good start for the big overall questions.
Is your league H2H? Roto?
I don't know who's on your waivers. Don't just ask me who you should pick up. Give me names to choose from.
If you only have one team, post your team in your signature with the league parameters.
I don't know every single matchup for next week, so if you want me to choose a player for the following week and you think the matchups are important, tell me who they're facing.
---
---
Return to "Baseball - General Player Discussion"
Who is online
Users browsing this forum: No registered users and 3 guests