Who do you want to go along with these closers I have already...

Broxton
Soria
Lindstrom
Corpas

Using K's, K/9, K/BB, WHIP, ERA.
Roto Keeper - 10 Team 8X7

AVG, Hits, Runs, RBI's, BB's, SB's, HR's, OPS

Wins, Saves, ERA, WHIP, K's, K/9, K/BB

C: Realmuto
1B: Goldschmidt
2B: Zobrist
3b: Arenado
SS: Corey Seager
OF: Mookie Betts
OF: Hanley Ramirez
OF: Michael Conforto
UTL: Miguel Sano
UTL: Starlin Castro
UTL: Justin Turner
BN: Kevin Pillar
BN: Joey Rickard
BN: Joe Panik
BN: Domingo Santana
Minor Slot: AJ Reed
Minor Slot: Orlando Arcia

SP: Jacob deGrom
SP: Carlos Martinez
RP: Glen Perkins
RP: Wade Davis
P: Luke Gregerson
P: Alex Colome
P: Sam Dyson
BN: Steve Matz
BN: Ian Kennedy
BN: Joe Ross
BN: Marcus Stroman
DL: Yu Darvish
DL: Kevin Gausman
---
Soriano
Grey Albright
http://razzball.com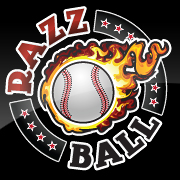 If you want me to look at your team, post the team. Don't post a link to another site where the team is.
Have you given me all the info I need to judge your team? The number of teams in the league is a good start for the big overall questions.
Is your league H2H? Roto?
I don't know who's on your waivers. Don't just ask me who you should pick up. Give me names to choose from.
If you only have one team, post your team in your signature with the league parameters.
I don't know every single matchup for next week, so if you want me to choose a player for the following week and you think the matchups are important, tell me who they're facing.
---
---
Return to "Baseball - General Player Discussion"
Who is online
Users browsing this forum: Baidu [Spider], Yahoo and 4 guests