Posts: 637
Joined: Tue Jun 17, 2008 8:33 am
who do you like more for this year? another team is offering me a deal where i get bonafacio and i give getz.
13 team standard 6x6 league OPS and Holds are 6th cats. 2015 salaries listed. Add $3 to keep a player each year (prices are updated for current year). $300 cap

c- Martin $1
1b-goldy 13
2b- Cano 31
3b- Seager 10
ss - Desmond 22
4 of - Byrd 4, Cain 1, Khris Davis 4, Kemp 28
dh- Edwin 10

4 sp- Harvey 10, Greinke 25, Hamels 60, Ross 23
2 rp- kimbrel 27, Storen 4, Wilhelmson 1

reserve batters - Teix 1, Howard 1, Khris Davis 7, Reddick 1
reserver pitchers - leake 1, mchugh 4, Hammel 4, Kela 1, Marco Estrada 1, Doolittle 4
---
Get Bonifacio.
Grey Albright
http://razzball.com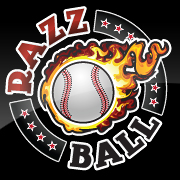 If you want me to look at your team, post the team. Don't post a link to another site where the team is.
Have you given me all the info I need to judge your team? The number of teams in the league is a good start for the big overall questions.
Is your league H2H? Roto?
I don't know who's on your waivers. Don't just ask me who you should pick up. Give me names to choose from.
If you only have one team, post your team in your signature with the league parameters.
I don't know every single matchup for next week, so if you want me to choose a player for the following week and you think the matchups are important, tell me who they're facing.
---
---
Return to "Baseball - General Player Discussion"
Who is online
Users browsing this forum: No registered users and 1 guest