Alcides for David Robertson. Got Desmond could use a more reliable closer. What do you think?
14 teams 5x5 (OBP and QS)
C- Derrik Norris
1st- Anthoney Rizzo
2nd- Kolton Wong
3rd- Todd Frazier
SS- Danny Santana
OF- Adam Jones
OF- Giancarlo Stanton
OF- Mookie Betts
UTIL- Lucas Duda
BE- Khris Davis
BE-Odubal Herrera
BE- Jedd Gyorko
BE- Denard Span
BE- Mark Teixeira
DL- Yan Gomes
SP- Matt Harvey
SP- Tyson Ross
SP- Alex Wood
SP- Colin McHugh
SP- Jesse Hahn
RP- Glen Perkins
RP- Santiago Casilla
BE-Carlos Martinez
DL- Jake Peavy
---
Sounds fair
Grey Albright
http://razzball.com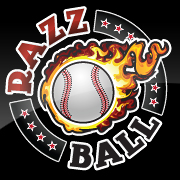 If you want me to look at your team, post the team. Don't post a link to another site where the team is.
Have you given me all the info I need to judge your team? The number of teams in the league is a good start for the big overall questions.
Is your league H2H? Roto?
I don't know who's on your waivers. Don't just ask me who you should pick up. Give me names to choose from.
If you only have one team, post your team in your signature with the league parameters.
I don't know every single matchup for next week, so if you want me to choose a player for the following week and you think the matchups are important, tell me who they're facing.
---
---
Return to "Baseball - Trade Talk"
Who is online
Users browsing this forum: No registered users and 1 guest