Alcides for David Robertson. Got Desmond could use a more reliable closer. What do you think?
14 teams 5x5 (OBP, QS, SVHD
C- Cameron Rupp
1st- Anthoney Rizzo
2nd- Jed Lowrie
3rd- Matt Carpenter
SS- Elvis Andrus
OF- Mookie Betts
OF- George Springer
OF- Aaron Hicks
UTIL- Max Kepler
BE- Nomar Mazara
BE- Joc Pederson
BE- Justin Turner
DL- Wilson Ramos
SP- Johnny Cueto
SP- Carlos Martinez
SP- Mike Leake
SP- JC Ramirez
SP- Michael Pineda
RP- Kevin Barraclaugh
RP- Kelvin Herrera
RP- Jacob Barnes
RP- Derek Law
BE- Robbie Ray
BE- Nathan Karns
BE- Charlie Morton
DL- Carlos Rodon
---
Sounds fair
Grey Albright
http://razzball.com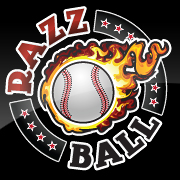 If you want me to look at your team, post the team. Don't post a link to another site where the team is.
Have you given me all the info I need to judge your team? The number of teams in the league is a good start for the big overall questions.
Is your league H2H? Roto?
I don't know who's on your waivers. Don't just ask me who you should pick up. Give me names to choose from.
If you only have one team, post your team in your signature with the league parameters.
I don't know every single matchup for next week, so if you want me to choose a player for the following week and you think the matchups are important, tell me who they're facing.
There's more than one player with the same last name? Then spell out who you're talking about.
Thanks!
---
---
Return to "Baseball - Trade Talk"
Who is online
Users browsing this forum: No registered users and 6 guests