Desp need speed, 2 good weeks gives me 8 pts. Villar owner wants Kendrick...Which would lead me to Altuve and his bum Hammy for Moustakas or Lawrie....Too RIsky?
13 Tm Mixed 11 Major 3 Minor Keeper "Midnight Crazies" (Est. 2003, 2014 Champion)
Batters
C Mesoraco, Dev (add)
1B Adams, Matt (Keeper)
2B Altuve, Jose (Keeper)
3B Frazier, Todd (Rd 21)
SS Escobar, Alcides (Rd 25)
MI Bogaerts, Xander (Minor Keeper)
CI Martinez, Victor (Trade Eaton and Addison Reed)
OF Martinez, J.D. (add)
OF Brantley, Michael (RD 28)
OF Arcia, Oswaldo (RD 18)
OF Jones, Adam (Keeper)
OF McCutchen, Andrew (Keeper)
DH Vargas, Kennys (add)
DH Sandoval, Pablo (Trade Desmond Jennings)

Pitchers
P Bumgarner, Madison (keeper)
P Cueto, Johnny (Rd 16)
P Gray, Sonny (keeper)
P Rondon, Hector (add)
P Shields, James (Traded Maikel Franco)
P Peralta, Wily (RD 23)
P Price, David (Keeper)
P Robertson, David (Trade Votto)
P Allen, Cody (Trade Votto)
P Stoman, Marcus (Trade Francisco Lindor)
Bench
Phillips, Brandon (trade moustakas)
Schoop, Jonathon (add)
Alcantara, Arismendy (R 36)
Aoki, Norichika (add)
Chisenhall, Lonnie (add)
Guerrero, Gabriel (add)
Rua, Ryan (add)
Walker, Christian (add)
Taveras, Oscar (Minor Keeper)RIP

Banuelos, Manny (add)
Minor, Mike (keeper)
Pomeranz, Drew (add)
Kazmir, Scott (RD 19)
Colome, Alex (add)
Gonzales, Marco (add)
Montero, Rafael (add)
Soriano, Rafael (RD 13)
Hendricks, Kyle (Waiver)
---
Don't like it
Grey Albright
http://razzball.com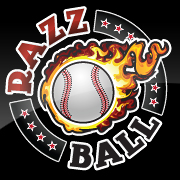 If you want me to look at your team, post the team. Don't post a link to another site where the team is.
Have you given me all the info I need to judge your team? The number of teams in the league is a good start for the big overall questions.
Is your league H2H? Roto?
I don't know who's on your waivers. Don't just ask me who you should pick up. Give me names to choose from.
If you only have one team, post your team in your signature with the league parameters.
I don't know every single matchup for next week, so if you want me to choose a player for the following week and you think the matchups are important, tell me who they're facing.
---
Lol, owner went with NIck Castellanos, Carlos Martinez for Matt Holiday, Altuve AND Jarrod Parker. My reply "Geez, next time check with me before you accept a deal, I'll show you where the waiver wire is"... Ugh...
13 Tm Mixed 11 Major 3 Minor Keeper "Midnight Crazies" (Est. 2003, 2014 Champion)
Batters
C Mesoraco, Dev (add)
1B Adams, Matt (Keeper)
2B Altuve, Jose (Keeper)
3B Frazier, Todd (Rd 21)
SS Escobar, Alcides (Rd 25)
MI Bogaerts, Xander (Minor Keeper)
CI Martinez, Victor (Trade Eaton and Addison Reed)
OF Martinez, J.D. (add)
OF Brantley, Michael (RD 28)
OF Arcia, Oswaldo (RD 18)
OF Jones, Adam (Keeper)
OF McCutchen, Andrew (Keeper)
DH Vargas, Kennys (add)
DH Sandoval, Pablo (Trade Desmond Jennings)

Pitchers
P Bumgarner, Madison (keeper)
P Cueto, Johnny (Rd 16)
P Gray, Sonny (keeper)
P Rondon, Hector (add)
P Shields, James (Traded Maikel Franco)
P Peralta, Wily (RD 23)
P Price, David (Keeper)
P Robertson, David (Trade Votto)
P Allen, Cody (Trade Votto)
P Stoman, Marcus (Trade Francisco Lindor)
Bench
Phillips, Brandon (trade moustakas)
Schoop, Jonathon (add)
Alcantara, Arismendy (R 36)
Aoki, Norichika (add)
Chisenhall, Lonnie (add)
Guerrero, Gabriel (add)
Rua, Ryan (add)
Walker, Christian (add)
Taveras, Oscar (Minor Keeper)RIP

Banuelos, Manny (add)
Minor, Mike (keeper)
Pomeranz, Drew (add)
Kazmir, Scott (RD 19)
Colome, Alex (add)
Gonzales, Marco (add)
Montero, Rafael (add)
Soriano, Rafael (RD 13)
Hendricks, Kyle (Waiver)
---
Posts: 485
Joined: Fri Jun 14, 2013 9:51 am
Sign me up
---
---
Return to "Baseball - Trade Talk"
Who is online
Users browsing this forum: Bing [Bot] and 1 guest