Thinking of offering my Prince and wainwright for shields and bourn.

Far off?
12 Team daily Yahoo h2h. 5 moves a week.
R, 1B, 2B, 3B, HR, RBI, SB, BB, K, AVG
W, L, CG, SHO, SV, K, HLD, ERA, WHIP, QS

C: Yan Gomes
1B: Todd Fraizer (K)
2B: Kolten Wong
3B: Nolan Arenado (K)
SS: Elvis Andrus
OFs: Andrew McCutchen (K), Adam Jones (K), Alex Gordon
UTIL: Chris Davis
NA: Francisco Lindor
DL: josh Hamilton

SPs (2), David Price (K), Corey Kluber (K)
RPs (2): Greg Holland (K), Boxberger
P (2): Carson Smith, Bryan Shaw
BN: Collin McHugh, Jaine Garcia, Jake Odorizzi, Drew Hutchenson, Carrasco (K) Lackey/streamer
DL: Ryu
---
I'd want Prince...
Grey Albright
http://razzball.com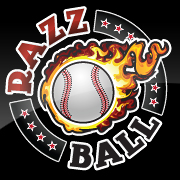 If you want me to look at your team, post the team. Don't post a link to another site where the team is.
Have you given me all the info I need to judge your team? The number of teams in the league is a good start for the big overall questions.
Is your league H2H? Roto?
I don't know who's on your waivers. Don't just ask me who you should pick up. Give me names to choose from.
If you only have one team, post your team in your signature with the league parameters.
I don't know every single matchup for next week, so if you want me to choose a player for the following week and you think the matchups are important, tell me who they're facing.
---
---
Return to "Baseball - Trade Talk"
Who is online
Users browsing this forum: Bing [Bot] and 1 guest