A guy in my league has Kinsler and Brandon Phillips at second. I'm trying to pry Phillips away from him, what should I offer to get it done? Uggla just isn't cutting it for me....
C Russ Martin
1b Chris Carter
2b Jose Altuve
3b Pablo Sandoval
SS Zobrist
CI Votto
Mi Aybar
OF Corey Dickerson
Of Carlos Gonzalez
Of Yelich
Of Eaton
Of Ozuna
Util Duda

B- Lawrie, Aramis Ramirez, Souza, Adam Lind, Jace Peterson

SP- Felix, Sale, Harvey, Iwakuma, Sonny Gray, Trev Bauer
RP- Storen, K-rod, Neftali Feliz
---
Ludwick?
Grey Albright
http://razzball.com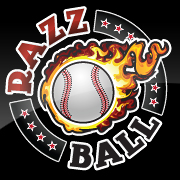 If you want me to look at your team, post the team. Don't post a link to another site where the team is.
Have you given me all the info I need to judge your team? The number of teams in the league is a good start for the big overall questions.
Is your league H2H? Roto?
I don't know who's on your waivers. Don't just ask me who you should pick up. Give me names to choose from.
If you only have one team, post your team in your signature with the league parameters.
I don't know every single matchup for next week, so if you want me to choose a player for the following week and you think the matchups are important, tell me who they're facing.
---
Posts: 377
Joined: Sat Apr 11, 2009 11:28 am
need his roster Moose!
Yahoo League: 10 Team Roto 5x5

C- Wieters
1B- Cabrera
2B- Cuddyer
SS- Hanley
3B- Beltre
CI: Ike Davis
MI: Andrus
LF- Tabata
CF- BJ Upton
RF- De Aza
UTIL- Maybin
UTIL-Lind
B: Ackley
B: Dunn
B: Ryan Roberts

P- Greinke
P- Bumgarner
P- Josh Johnson
P- Cain
P- Marcum
P- Walden
P- League
P- Guerra
B- Balfour
B- Johnson
B- Broxton
---
---
Return to "Baseball - Trade Talk"
Who is online
Users browsing this forum: No registered users and 2 guests