Posts: 572
Joined: Mon Jun 09, 2008 8:49 am
I can't figure out who to start. Markakis is usually a no brainer but he's facing Joba. Victorino has been hot and he's facing the Nationals and Tim Redding.
Yahoo 10 Team H2H, 5 x 5, Outfielders position specific. Keep 1.
Keeper Options (Only 1 can be kept)
1st Round
- 1B - Anthony Rizzo ChC - 1B
2nd Round
- DL - Giancarlo Stanton Mia - RF
2nd Round
- SS - Carlos Correa Hou - SS
3rd Round
- CF - Starling Marte Pit - LF,CF
8th Round
- RF - Grégory Polanco Pit - RF
9th Round
- 2B - Rougned Odor Tex - 2B
---
As I said on the blog, "I'd never sit either. Makes me think you should be trading someone. I'd go with Markakis. You will probably get burned though."
Grey Albright
http://razzball.com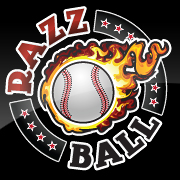 If you want me to look at your team, post the team. Don't post a link to another site where the team is.
Have you given me all the info I need to judge your team? The number of teams in the league is a good start for the big overall questions.
Is your league H2H? Roto?
I don't know who's on your waivers. Don't just ask me who you should pick up. Give me names to choose from.
If you only have one team, post your team in your signature with the league parameters.
I don't know every single matchup for next week, so if you want me to choose a player for the following week and you think the matchups are important, tell me who they're facing.
---
Posts: 34
Joined: Thu Jun 19, 2008 3:47 pm
Location: Philadelphia PA
Redding shuts the Phillies down for whatever reason, so I'd probably do Markakis. But like Grey said, on the team I have him, Vic is everyday.
---
---
Return to "Baseball - Lineups, Waivers, Keepers"
Who is online
Users browsing this forum: No registered users and 1 guest