Posts: 478
Joined: Tue Apr 12, 2011 7:55 pm
I thought my team was pretty decent, guess not. Any suggestions or advice on why my team is the worst in the league? I usually keep a streamer spot open for favorable matchups in my SP.
ESPN 12 team roto - standard 5x5 scoring.

C: Yan Gomes
1B: Eric Hosmer
2B: Anthony Rendon
3B: Nolan Arenado
SS: Danny Santana
OF: Mike Trout
OF: Yasiel Puig
OF: Carlos Gonzales
UTIL: Javier Baez
UTIL: Marlon Byrd
BN: Carl Crawford

SP: Jeff Samardzija
SP: Tyson Ross
SP: Jake Arrieta
SP: Alex Cobb
SP: Mike Fiers
SP: Danny Salazar
SP: Matt Shoemaker
SP: Taijuan Walker
RP: Houston Street
RP: Joaquin Benoit
RP: Bobby Parnell
---
Your team still looks solid, you need to work each week as it comes to you in H2H... Example, if you're down by two steals on Saturday, then grab two steals guys to try and make up the difference... Once McCutchen starts hitting, the team look come together better too...
Grey Albright
http://razzball.com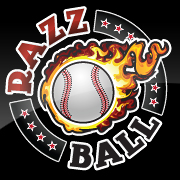 If you want me to look at your team, post the team. Don't post a link to another site where the team is.
Have you given me all the info I need to judge your team? The number of teams in the league is a good start for the big overall questions.
Is your league H2H? Roto?
I don't know who's on your waivers. Don't just ask me who you should pick up. Give me names to choose from.
If you only have one team, post your team in your signature with the league parameters.
I don't know every single matchup for next week, so if you want me to choose a player for the following week and you think the matchups are important, tell me who they're facing.
---
---
Return to "Baseball - Lineups, Waivers, Keepers"
Who is online
Users browsing this forum: Bing [Bot], Yahoo and 1 guest