Just traded my utility spot who was an outfielder for Utley. This has left me with no bench outfielder. The ww options are Fowler, Victorino,Aoki, Gomez, Moss, Wells, and Revere. Which one wouldbyou prefer and who would you drop? Im debating on dropping Street, Holland Lawrie or Rutledge...leaning more on one of the RPs mentioned...thoughts?
12 team H2H Pts league, 40 man roster, $400 auction cap, Keep 15 per year, values increase to $18 in second year kept & $3 per year thereafter, Max 14 starts per week

C S Perez $13
C M Wieters $10
1 A Rizzo $21
2 D Murphy $9
SS J Villar $18
3 A Rendon $22
CI T Frazier $31
MI B Dozier $24
OF M Betts $21
OF Y Cespedes $35
OF J Bradley Jr. $2
OF J Bautista $27
OF S Schebler $1
UTIL K Morales $20

B I Happ $7
B R Acuna $2
B A Rosario $2
B B Rodgers $2

P Scherzer $30
P Bumgarner $29
P J Gray $1
P R Hill $18
P C Martinez $20
P L McCullers $18
P S Gray $21
P A Chapman $9
RP R Osuna $1
RP Z Britton $12

B A Reyes $8
B J Ross $16
B J Berrios $3
B W Davis $21
B J Montgomery $1
B C Devenski $3
B L Perdomo $1
---
Gomez
Grey Albright
http://razzball.com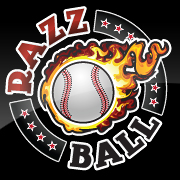 If you want me to look at your team, post the team. Don't post a link to another site where the team is.
Have you given me all the info I need to judge your team? The number of teams in the league is a good start for the big overall questions.
Is your league H2H? Roto?
I don't know who's on your waivers. Don't just ask me who you should pick up. Give me names to choose from.
If you only have one team, post your team in your signature with the league parameters.
I don't know every single matchup for next week, so if you want me to choose a player for the following week and you think the matchups are important, tell me who they're facing.
There's more than one player with the same last name? Then spell out who you're talking about.
Thanks!
---
Posts: 653
Joined: Mon May 21, 2012 9:54 am
I would drop Rutledge for Gomez...you are in an 8-team mixed league...very deep...you need to be picking up the hottest hitters while keeping only your studs or near studs (even if they cool off)
---
Posts: 653
Joined: Mon May 21, 2012 9:54 am
Mind you Rutledge is scoring a sh_tload of runs...if you have other closers on the wire and don't need the saves right now you could drop Street... he has great job security but the Padres aren't piling up wins or anything (to give him many chances at saves)...you can drop Rutledge perhaps for a closer if/when he cools down
---
---
Return to "Baseball - Lineups, Waivers, Keepers"
Who is online
Users browsing this forum: Bing [Bot] and 6 guests