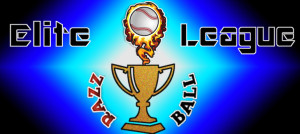 Nearing the break! Unlike the lunacy of MLB front offices, teams in the REL have been buying and selling in rebuilds and postseason aspirations since the first few weeks. I still don't understand why rebuild teams in real life don't start trading guys right away! I'm mostly mad the Brewers didn't sell Chris Carter when I did in the REL… Why I should be their GM! Not some nerd who played Rotisserie baseball at Harvard…
Nothing too huge in the standings, with the Nats still steamrolling the NL, but at least my Brewers gave em a 0-1 loss when I saw them play on July 4th! The AL is much more interesting, with the Blue Jays perched atop the standings. The Orange Birds and The Tribe both are within striking distance, while co-commish Slim has pushed the Astros into contention. With all their younguns, this should be quite the race! Here's how week 14 went down in the 2016 REL League:
Please, blog, may I have some more?