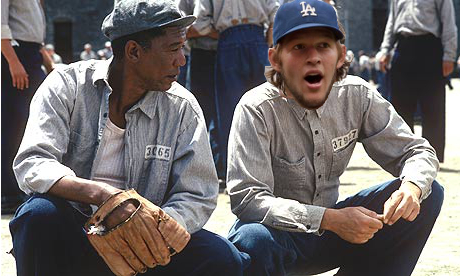 Well, I thought I was extremely clever when I came up with the title for this one, but then a quick Google search proved that there were others that were clever before I thought I was being clever. Darn you Google for knowing so much! And darn you Al Gore for inventing the internet! Thanks to the internet, a guy can't get away with anything these days. Google, Facebook and Twitter have made it next to impossible for a guy to get a reach around in the back of the bowling alley from the girl that rents the shoes without everyone knowing, and every one of those people finding out about it. But I digress…
As draft dates draw nearer, I decided it was time to put together and share my head-to-head points league rankings. But before I do, I wanted to let you in on my process. Points leagues are all about one thing. Points. It's the only category that counts for jack squat. I wonder how many dudes out there actually have the name Jack Squat? I guess it's better than Richard Nose. I don't care if my player gets 100 points because he had 100 RBIs or because he stole 100 bases. Whatever he needs to do to bring home the bacon is A-O-K with me. In Japanese that would be "Aoki". I don't even care if it's turkey bacon! Points are points. So ranking players within the same position comes down to who will score more points. I'll touch on comparing players across positions in my next post.
Please, blog, may I have some more?