Before we commence with the jamming and the cramming and the whatnot, let your humble-but-nonetheless-handsome Guru pull on your dirty turban about something here – The Razzball Fantasy Football 32 in 32 in 32 Tour kicks off August 4 in Seattle! The Goo and that podcastin' broadcastin' master Nick C-A-P-O-Z-Z-I will be hitting the road for a 50,000 mile frenzy of fantasy ballin' depravity that'll make Motley Crue's 1984 tour look downright virtuous. Razzball Radio will have shows from all 32 NFL cities and I'll be posting the daily dirt on the football side of things so you can follow along. We hope to meet, greet and tip a few back with all you Razzicians, Razzaholics, chronic Razzturbators and four girl readers. There are still some spots available, so get your tix here and you could win a trip to Vegas with the Razzball crew.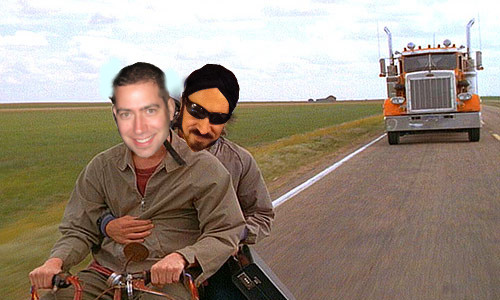 If you're still with me, let's high five and chest bump because that means your fake baseball team is still in the hunt. We are about to hit the most important month of the fantasy season. August is the time of year where the contenders separate from the pretenders and fantasy legends are made. If your team is muddled in the middle of mediocrity, it's time to make some bold moves and push toward the top. If your team is king of the leader board, a minor roster tweak or twerk could be the move that wins you all the cash, prizes, glory and glory holes that come with a fake baseball championship. If your team is stuck in last place, may I suggest fantasy cricket, getting a girlfriend or binge drinking – see you next season.
This week's jammers and crammers are a collection ex's we thought we had sworn off forever. Much like my ex-girlfriend Brenda, they are hard to resist when they call at 2 a.m. promising everything will be different this time. Then, after a couple days of bliss, you wake up to find your wallet gone, the tires slashed on your car and a bunny boiling on the stove. However, we be desperate as Ryan Zimmerman, George Springer and Troy Tulowitzki hit the DL. Who saw that coming? "I did, Guru." Brenda! The court order states you have to stay at least 500 feet away from this blog. It's time to Jam it or Cram it!
Please, blog, may I have some more?