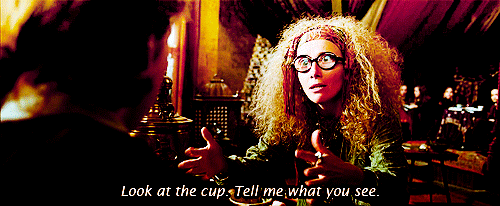 Listen, I'm no clairvoyant. Actually, I don't even believe in them. Look into a ball, read a card, trace a palm and tell the future? GTFO. Well, unless you're Professor Trelawney and your medium of choice for prophesy is tea leaves. Anyone? Anyone? Did I just nerd out alone?!? Thanks for judging me at this very moment. I could have said meteorologist instead of clairvoyant above, I suppose.
While I joke about it, one of the most important elements to competing in fantasy baseball, especially in long-term leagues, is knowing how to look at the minor league spectrum and predict the future of prospects that can help you in the immediate. It's not necessarily telling the future, but there's a way to extract some wisdom from the process. Now, let me go all teacher on you as to why the word wisdom was just used: Wisdom is looking to the past to know what's going to happen in the future before it happens.
Applied to fantasy baseball, experience and wisdom can give you a leg up on the competition if you know what to look for. The elements of a call-up? A team that believes they should be in competition, a struggling hitter at the major league level, and a red hot hitter that can maysh (redneck pronunciation intended). Oh, it also doesn't hurt to have FanGraphs highlight said player. I've yet to do this, and am surely shooting myself in the foot by doing so, but it's time to make this week's Creeper of the Week someone who has yet to take a major league at bat. Read those tea leaves and get out ahead of the crowd, because he won't be available in many leagues once he's called up. And I predict that will be soon.
Please, blog, may I have some more?