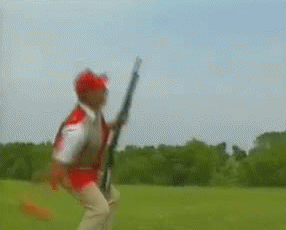 Power. It's why we're all here, right? As Kanye so eloquently penned:
I'm living' in that 21st century
Doing something mean to it
Do it better than anybody you ever seen do it
Screams from the haters, got a nice ring to it
I guess every superhero need his theme music
No one man should have all that power
The clock's ticking', I just count the hours
Stop tripping', I'm tripping' off the power
See, it's power that rules supreme in fantasy baseball. Whether it's a pitcher's flaming fastball for strikeouts or a hitter dropping mammos into the light tower, power brings strength in numbers. Power is like the tide of fantasy baseball: when the tide rises, everything else rises; when the tide falls, everything else falls. So, if you want to accumulate the most stats possible, target power. And, for hitters, the best way to muster up power? The  pull.
While it comes with pros and cons, pulling the baseball provides more power as the batter generates more torque from the turn in his hips. Chubbs was right, it really is all in the hips. As the body turns and the hitter gets out in front of the ball for contact, the shoulders, the hips and the wrists are all engaged to bring the bat through the swing creating the greatest exit velocity of the baseball. Now, before all the baseball purists yell at me, this is not to say that the best hitters in the game are those that only pull the ball. The truth would actually be the opposite, as hitters must be able to take what's given to them and hit to all fields. But…this isn't real life. We're talking fantasy. And in fantasy, gimme those pulled home runs all. day. long, because sometimes a hitter unlocks his development and success when he pulls the ball more. Case in point? The creeper for week 9…
Adam Duvall, OF (16.9%) – I mentioned Duvall twice last week as he almost topped Trayce Thompson for the highlighted hitter, but he's jumped him this week all the way into the Top 100 rankings, which is rare for players owned in less than 20% of leagues. But that's where you can find Duvall, available in 80%+ of ESPN leagues. Duvall's taken over everyday duty in the Reds outfield and is producing like a fantasy darling since he took the job. The reason for his recent success (4 HR last 6 games) he highlighted himself in a recent interview with Zach Buchanan, "'It's probably because I'm getting the head [of the bat] out,' Duvall said. 'Your bat speed maxes out from the plate to a little bit past it. Anytime you can catch the ball out there, you've got a chance to do some damage.'" And that's just what he's doing: serious damage. Now, be careful with Duvall, as his sub-.300 OBP and 30%+ K% scream cold spells are coming, but he's pulling the ball so well that he's raising his average, blasting the ball out of the park and racking up the counting stats. Oh, and that power? Duvall has a .313 ISO. As Kanye said, 'no one man should have all that power.' But he does.
Enough creepin'…Here are your Top 100 Hitters for Week 9!
Please, blog, may I have some more?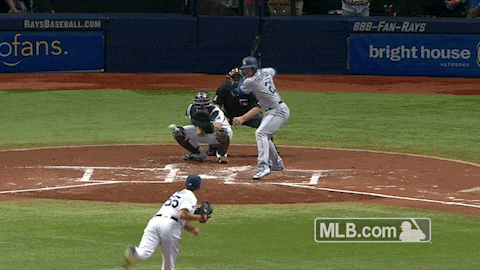 'Splash! Thompson hits another! All of California is cheering for this kid!' I just want to hear Vin Scully say that once. Has he? Oh, wait, you thought I was talking about Klay? C'mon now, this is baseball, and we're traveling south down the Cali coast to LA where we find the future mashing prince of Dodgertown. The brother of the Splash Brother in Golden State, Trayce Thompson is quickly making a name for himself early in this 2016 season. We're gettin' to to in Week 8, and Trayce is creeeeepin…
Trayce Thompson, OF (10.7%) – In the Week 7 edition a few commenters noted the hot bat of Thompson and Adam Duvall. While considering both for the highlight, Trayce edges him out despite potential concerns about the Dodgers having a crowded OF. Duvall's OBP sits barely over .300 at….301. That ain't good, no matter how much pop you have in the bat. Thompson, on the other hand, sports a cool .347 OBP with a 9.2% BB% and a 22.4% K%. While that K number might seem high, he's managed to drop it almost ever year of his professional career. Last season for the ChiSox Trayce hit 5 HR in 135 PA. Solid. .238 ISO. Strong. This year he's already mayshed 7 in 35 games and seems to be a lock for consistent ABs int he struggling Dodgers lineup. In May he's slashing .301/10/6/14 with a 6:9 BB:K ratio. With Ethier, Crawford and Van Slyke all on the shelf, Puig seriously struggling and the Dodgers bats essentially flat-lining, Los Angeles can't afford to not have him in the lineup right now. With another strong week under his belt, he's a Creeper of the Week that could actually move his way into the Top 100 come Week 9. Get ahead of it while you can.
Enough creepin'…Here are your Top 100 Hitters for Week 8! Now in TECHNICOLOR!
Please, blog, may I have some more?