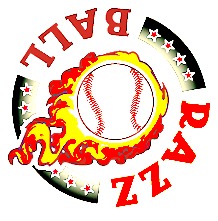 Fantasy Razzball is the game where the goal is to manage the worst fantasy baseball team possible. You hope to find terrible players who don't get sent to the minors.
As in the RCL, a team's points are multiplied by the League Competitive Index. The LCI is based on the total points of the top 8 teams per league. The overall standings can be found below. Points are credited as follows:
Hitters (AB = +2, H = -3, R = -4, HR = -6, RBI = -4, K = +2)
Pitchers (IP = -1, HR = +4, L = +8, K = -1, ER = +1.5, H+BB = +1).
You can find links to the six Fantasy Razzball leagues (along with the 64 RCLs) here.
Please, blog, may I have some more?