This is the first part in what will be a very special mini-series covering the fascinating history of "The Gas House Gang". Join Paulie over the next few weeks to uncover not just a story about baseball, but one about ourselves… -Jay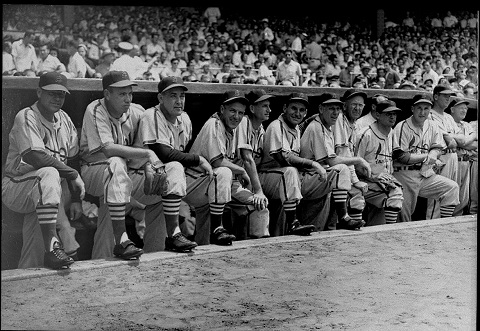 There have been many memorable teams in the storied history of baseball: McGraw's feisty Baltimore Orioles squads of the Gay 90's; his NY Giant teams which dominated the early decades of the 20th century; the powerful Cub squads of the first decade of the 20th century; the several dynastic periods of Connie's Philadelphia Athletic Mack-Men; the immortal Yankee dynasties of Ruth, DiMaggio, Mantle, and Jeter; the Bums of Brooklyn in the 40's-50's; the Big Red Machine; Earl Weaver's Orioles of the late 60's-early 70's; and, of course, Charlie O's mustachioed masters of the diamond, also of the early 70's. All of these teams were powerful; some were awesome; and, many were endearing. But, none of them were as colorful as the St. Louis Cardinal's Gas House Gang of 1934.
The Cardinals, a perennial losing team, both in the standings and at the box-office, were owned by Mrs. Britton. She was rumored to be looking into selling the club to buyers in another city. A local insurance executive came up with the idea that local merchants would invest in the club by buying stock. In 1917 Mrs. Britton agreed to this arrangement. Each investor who bought $50 worth of stock would receive one ticket which was to be used for one kid during the season. These were called Knot Hole Tickets, and an entire section was set apart for what was to be called the Knot Hole Gang.* The consortium of businessmen agreed on Miller Huggins as manager and, by a unanimous vote, agreed to pursue Branch Rickey as Club President; at that time Rickey was business manager of the St. Louis Browns. The head financier of the group was Charles Breaden, a notorious skinflint. He later became President of the Cardinals and worked closely with Rickey.
Please, blog, may I have some more?