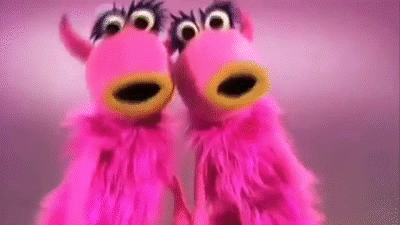 I'm not the first to pander to our Muppets roots with Sean Manaea and I'm sure I won't be the last. I mean, when Russian Trololo went viral, I thought to myself 'how did Mahna Mahna not win this role first? This is America! *Salutes flag, eats apple pie, cheers for individuality while getting ticked at hipsters*. That said, if I AM the first to pander, you know I'm totally patenting and suing at will to make money of this. Yay American again! Sean Mahna Mahna has a strikeout dream matchup to start his career going against the 'Stros. Houston sports the highest K rate of the league on the year at 27.2% and the 14 and 7 day numbers don't shine a pretty picture either. If you're not ready to do a trust fall just yet just cuz the K'astros strike out a lot, let's look at Mahna Mahna's numbers down on the farm…yup, they look good! Oh, you wanna know what they are? Well ok then, his lowest K/9 in the minors to this point came just last year (obligatory 'that's what she said') at 10.07. That's a pretty high low, IMHO. Now not to get nit-picky but I want to point out that Sean could be mighty chalky today AND you have some lefty killers in the 'Stros lineup so let me preface this pick by simply saying: go against the grain. If I'm the grain today, ignore what you've just read and if vice versa, join in and enjoy the Muppet show. But enough of Manaea Manaea, let's talk about the rest. Here's my Swedish Chef hot dog taeks for this Friday DK slate…
New to DraftKings? Scared of feeling like a small fish in a big pond? Well try out this 15 teamer of Razzball writers and friends to wet your DK whistle. Just remember to sign up through us before you do. It's how we know you care! If you still feel helpless and lonely, be sure to subscribe to the DFSBot for your daily baseball plays.
Please, blog, may I have some more?