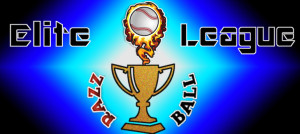 I know I used a similar open a few updates ago, but dayum!  Next week we'll be over 100 games into the season!  That's right, I plagiarized myself.  Is that in fact plagiarization?! Is it bad I had no idea plagiarize had that first "i" in there?! I can't even plagiarize the word plagiarize!
The NL continues to be a boring domination by the Nationals, who keep adding younger and sexier talent somehow.  Their Minor League system is some sort of oligarchy.  Don't know if I'm using that term correct, I never studied for History class…  At least the AL is much more interesting, with the Blue Jays in the driver's seat with the surging Tribe moving into second.  The Orange Birds, who led for most of the season in the AL, are still clearly in the mix, as are the Red Sox and Astros with over 100 points.  Here's how weeks 15-16 went down in the 2016 REL League:
Please, blog, may I have some more?