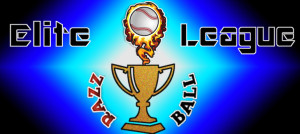 We're heading into arguably the biggest week of the inaugural REL league! Trade deadline… Is it just me, or is the rumor mill louder every year? Everyone loves just throwing thousands of strands of pasta on the wall in the hope that one sticks so they can feel smart. I never understood that method for pasta, it's a waste of friggin' food!
With real-life trades having an impact on REL rosters, there is still plenty of time for fortunes to change and runs to be made. However, it's going to be tough to unseat the NL leading Nats from their stranglehold on the standings. The AL is much more wide open though, with 5 teams at 100+ points and the Tigers in striking distance as well at 98. Here's how week 17 went down in the 2016 REL League:
Please, blog, may I have some more?