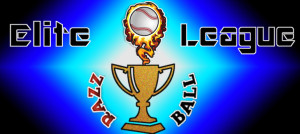 The season is here!  The quest for deep dynasty league immortality is abreast, which is a word that is not used nearly enough…
If you missed the league launch giving in slight detail what the league is all about, you can check it out here, plus read our draft recaps in one of the sparsest talent pools you could ever draft in an inaugural league's draft.  Max bid on Pedro Alvarez!
We'll be checking in every week with updates from our 30 REL GMs, but I know what you're thinking, "what's the intrinsic value of looking into your deep league, JB?!"  Sorry, that commenter sounded too much like Frasier.  The comment would usually be, "BORING!"  Well, I think there's a big value here – seeing pickups on FAAB in a 30er could give you some ideas for guys to watch on your wires in deep leagues as well.  Plus this is a Razzball Community league, and giving another outlet for readers to be on the site I think is awesome.  We don't do enough of it.  You hear that Grey?!  We need to have a "be Grey for a day!" contest and have someone be you and write the daily notes!  Man I'd have fun with that…  "I interviewed Delino DeShields last night from my Motel 6 bed, and he said he's gonna have a great year!" Here's how things are going through the first few games in the 2016 REL League (with pickups stretching more like 2 weeks since the draft for this edition, but ya know, schwatev):
Please, blog, may I have some more?