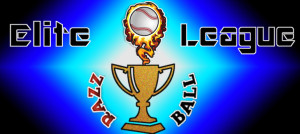 We're back with the REL updates!  I know what you're thinking, "blah-ty blah, JB's vanity league, blah-ty blah."  Well, you're right!  But we have two really competitive leagues with a lot of great discussion and some very interesting trades going down – things I haven't seen anything close to in other leagues.  My goal will be to make the REL rules the most common fantasy league out there!  OK, well, ain't no one gonna wanna play in a league where Andy Wilkins is owned, but whatever!
Despite missing last week whilst I was on vacay, there's really not too much of a change with our frontrunners, as the I-95 corridor continues to reign terror on the league.  The Nats have an astounding 135.5 roto points out of a possible 150 in the NL, and the Orioles have moved to a 19 point lead in the AL.  It's time to revolt against the overlords in (and around) our Nation's capital!  Here's how weeks 9 and 10 went down in the 2016 REL League:
Please, blog, may I have some more?