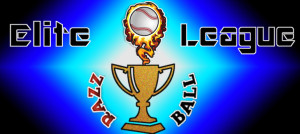 Wow, this is our penultimate league-wide post! In only one-and-a-half weeks, the first REL World Series will see its first pitch.
Even for the non-contenders, it's September roster expansion time! A lot of prospects have gotten the call, and several big splashes have been made with the final FAAB dollars teams have remaining.
To the standings, and in the AL, what a push from The Tribe! After jostling with the Blue Jays the past few weeks, they took a commanding 11.5 point lead as scores wrapped this morning. The Blue Jays aren't out of it yet though… In the NL, it's been the Nats all along, who continue their dominance in the first year. Here's how week 23 went down in the 2016 REL League:
Please, blog, may I have some more?