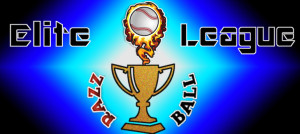 Another week is in the books in the great fantasy experiment that is the REL.  Other great fantasy experiments: Tout Wars, Disney World, having Grey dress up as Princess Leia in a bikini —  Oops, too far!
Really not all that much has changed, with the Nats and Cubs still the titans of the NL and the Orange Birds continuing their dominance over the AL.  At least in the AL there looks to be a lot of competition at the top, vs. the race for the league cellar in the NL.  #TheTankingIsReal!  Here's how week eight went down in the 2016 REL League, plus a look-in at the REL 2 League, with how it's shaping up:
Please, blog, may I have some more?